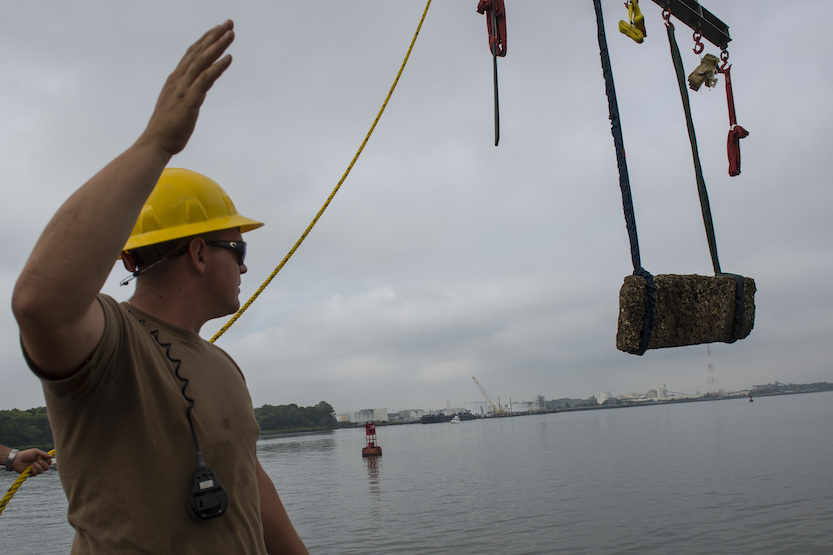 Qualified Riggers and Signal Persons Are the Backbone of Any Operation
Qualified riggers and signal persons are essential in a wide array of industries, from construction and transportation to infrastructure and telecommunications. While the skillset these people possess isn't quite as rigidly codified as that required of crane operators, these folks are every bit as important. Because several OSHA regulations specifically require their presence on any job site, if they're not there, those cranes and other pieces of heavy machinery often sit idle—wasting company time and money.
However, just because the training for an OSHA qualified rigger or signal person isn't as in-depth as that required for heavy machinery operators, doesn't mean that just anybody can fill the role. These two positions—more than almost any others—are responsible for safety on the job site and the protection of thousands (or hundreds of thousands) of dollars' worth of equipment and materials.
Why Riggers and Signal Persons Need Safety Training and Certification
Riggers are solely responsible for calculating load weights and creating the proper rigging configuration to accommodate that weight. Any miscalculation or oversite can result in a devastating, potentially deadly accident. In fact, being struck by falling material or equipment at a construction site is one of the four most common types of fatal accidents in the industry.
In addition, signal persons are required to be in place when a machinery operator can't adequately see the entirety of the site in which they are working. These people are essential for helping those operators maneuver around hazards like power lines and spot accidents before they happen. Failure to use a properly trained signal person can quickly turn a day at work into a nightmare. Indeed, being struck by equipment (or crushed in between machinery) is yet another one of the most common fatal accidents in the construction industry.

But riggers and signal persons aren't just required to have proper training to ensure peace of mind. There are several OSHA regulations that specifically cite what type of training and real world experience a person needs to be considered "qualified" and lay out situations in which a "qualified" individual is absolutely necessary.
Legal Requirements for Qualified Riggers and Signal Persons
OSHA Rigger Certification and Qualification
OSHA regulations can get confusing. Thankfully, the organization has created a quick hit "fact sheet" in which you can easily find all the requirements for qualified riggers (as outlined in subpart CC – Cranes and Derricks in Construction of 29 CFR 1926.1401, 1926.1404, and 1926.1425).
In short, this document mandates that a qualified riggers on site and overseeing operations any time hoisting or rigging are being performed (1926.753) or during assembly or disassembly operations (1926.1404).
But what about a rigger's training? "Qualified" is defined as: having met the criteria for a qualified person. This can be a bit confusing because there are multiple ways to become qualified and there's no real standard for rigger certification. However, the general requirements include:
Possessing a recognized degree, certificate, or professional standing or
Having extensive knowledge, training, and experience and
Successful demonstration of problem solving as it pertains to load rigging
Keep in mind that just because a person is qualified to rig a load for one job doesn't mean they're qualified to rig every load for every job.
Signal Person Training and Certification
The requirements for signal person are perhaps a bit easier to understand as there is a standard training and testing procedure for these individuals. Under OSHA regulations a person may become qualified to be a signal person by either:
Testing successfully with a third-party qualified evaluator or
Earning qualification through an internal vetting procedure conducted by their employer.
Both processes must adequately ensure that the signal person has demonstrated their competence.
(Keep in mind, certified qualification by a third-party is portable, meaning a signal person is considered qualified even if they switch employers. Qualification by employer is not portable meaning that individual will have to demonstrate their skills successfully with each new employer.)
But what type of signal person training is necessary to become proficient and earn that OSHA "qualified" status?
That individual must demonstrate that they know and understand the type of signals used—if hand signals are used, the Standard Method must be known and demonstrated
That person must demonstrate competence in the type of signals beings used
The signal person must have a basic understanding of equipment operation and limitations (crane training is extremely helpful here but not specifically required)
The applicant must know and understand OSHA 1926.1419 through 1926.1422 and 1926.1428
Candidates must pass an oral or written test in addition to a practical exam
What Can You Expect on Your Rigger or Qualified Signal Person Practical Exam?
There's a wide array of knowledge you must possess and demonstrate during a signal person practical exam. NCT's riggers training and qualified signal person certification training cover everything you need to know, Including:
Knowledge of rigging components
Technical knowledge pertaining to math and physics
How to properly inspect equipment
Hand signals
Voice communication
Basic knowledge of crane operations
Situational awareness
OSHA safety standards and regulations
In addition, you will often be required to demonstrate at least basic level knowledge of
Rigging hitches
Rigging connections
Basic knots
NCT Offers Qualified Rigger and Signal Person Classes and Certification
NCT has offered class-leading education for crane operator candidates for years. Much of that knowledge and skillset is easily transferable to riggers and signal persons as there is so much overlap. That's why NCT has created specific rigger and signal person training classes designed to help individuals get the skills and certifications they need to work safely in in-demand fields like construction and telecommunications. These classes are affordable, concise, and give you everything you need without overloading you with information you don't.
Part of our success stems from the fact that we hire only expert trainers as instructors. These instructors have years of real-world experience under their belts. They can also help you learn the complex math, physics, and formulas by breaking them down into easy-to-understand segments you can retain.
If you're currently in an industry that utilizes qualified riggers and signal persons and want to learn the skills you need to advance up the ladder of success to a higher-paying job, NCT's open enrollment classes are perfect for you. If you're an employer who needs more riggers or signal persons on your payroll, our in-house classes or private class options can make getting multiple individuals through the riggers training and signal person qualification quick, easy, and cost effective.
Click here to learn more about NCT's available classes, trainings, and certifications or contact us online today.
https://www.nationwidecranetraining.com/wp-content/uploads/2021/06/Nationwide_Crane_Training_NCT_logo.png
0
0
resultsAdmin
https://www.nationwidecranetraining.com/wp-content/uploads/2021/06/Nationwide_Crane_Training_NCT_logo.png
resultsAdmin
2022-05-17 21:14:42
2022-05-18 17:42:04
Riggers Training and Certification