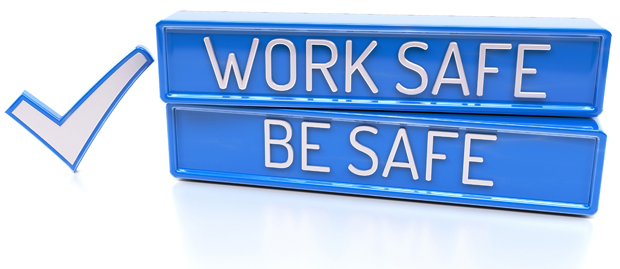 Summer is here and now is the perfect time to set aside some time for yourself and/or your employees to take those safety classes you've been postponing all year. Nationwide Crane Training offers a comprehensive list of classes that cover all aspects of crane and construction safety as well as crane operator certification. We can help you or your employees meet OSHA and NCCCO guidelines. And, more importantly, give you the peace of mind that comes from knowing you've taken every possible step to avoid on the job accidents. Signing up for summer classes at Nationwide Crane Training as easy as 1-2-3.



STEP ONE
Learn About Our Courses
As mentioned above, we offer many classes. Take a look at the list below and decide which of our classes are right for your employees.
Crane Classes
• NCCCO Certified Crane Operator
• Crane Safety 101
• NCCCO Rigging
• NCCCO Signal Person
• OSHA Qualifying Rigger or Signal Person
• NCCCO Overhead
• Industrial Overhead Crane Safety 101
• NCCCO Tower
• NCCCO Articulating
• NCCCO Recertification
In addition to our crane operator certification classes, we also have a host of safety classes.
Construction
• 10 Hour OSHA Certification
• 30 Hour OSHA Certification
• Aerial Lift Certification
• Backhoe Excavator
• Competent Person Fall Protection
• Competent Person Scaffold
• Competent Person Trenching/Excavation
• Confined Space
• Contractor's Safety and Health Program
• Electrical Safety
• Forklift Certification (3 years)
• HAZMAT
• Heavy Equipment Operator Certification
• Lockout/Tagout Authorized Person
• MSHA
• Powertool Use and Guarding
• Safety Manager's Course
• Scaffold Safety
• Trench Safety
• Work Zone Temporary Traffic Control
General Industry
• Accident Prevention
• Alcohol and Substance Abuse
• Blood Borne Pathogens
• Control of Hazardous Energies
• CPR & First Aid Certification
• Defensive Driving
• Diversity in the Workplace
• Drug and Alcohol Training for Supervisors
• Emergency Action Planning
• Emergency Response to Incidents
• Employer/Employee Responsibility
• Ergonomics
• Fire Prevention
• Hazard Communication
• Health and Safety Leadership
• Heat Stress
• How to Read a MSDS
• Inspections
• Materials Handling
• Noise and Hearing Protection
• Office Safety
• OSHA 300 Reporting and Record Keeping
• Personal Protective Equipment
• Respiratory Protection
• Safety & Health During Disaster Recovery
• Sexual Harassment for Non-Supervisors
• Sexual Harassment for Supervisors
As you can see, our class offerings are extensive, but we can also customize a class to meet your specific needs. If there is something that you do not see here, we can create a class just for you.
STEP TWO
Choose the Right Course
For Employees
As an employer, it is essential that each of your employees is current on all required licensing and certifications. Failing to do so can mean serious consequences for your business. More importantly, if your employees do not have the proper training and crane operator certification, it is much more likely that they will be involved in a work place accident.
We are equipped to host classes nationwide and internationally, which means you don't have to go anywhere – we come to you. Classes can be hosted at your very own place of business, making it both convenient and simple to plan.
For Yourself
The workplace is more competitive than ever, so it is important that you make yourself look as appealing as possible to potential employers. One way that you can do this is by coming to them with as many certifications and classes under your belt as possible.
Whether you are interested in classes for you employees or for yourself, all you need to do is choose the classes and then decide where you want the class or classes to be held. Nationwide Crane Training will come to you with our qualified instructors and, in many cases, with our own equipment. All you need to do is give us a call and we'll handle the rest.
STEP THREE
Complete Registration
We already have a number classes scheduled for the summer. Joining is as simple as filling out a registration form. You can also request that a new class be set up during the summer months. Of course, there are a few forms that will need to be completed, but we have worked hard to make the process as simple as possible.
Give us a call today at 877-NCT-CRANE (877-628-2726). You will be assigned a consultant who will make registering for crane operator certification classes and other safety classes nearly effortless!
https://www.nationwidecranetraining.com/wp-content/uploads/2011/05/Safety_Classes.jpg
269
620
results1
https://www.nationwidecranetraining.com/wp-content/uploads/2021/06/Nationwide_Crane_Training_NCT_logo.png
results1
2011-05-19 00:31:59
2020-12-13 23:42:35
Enroll Now for Summer Classes – Safety Should Never Take a Vacation