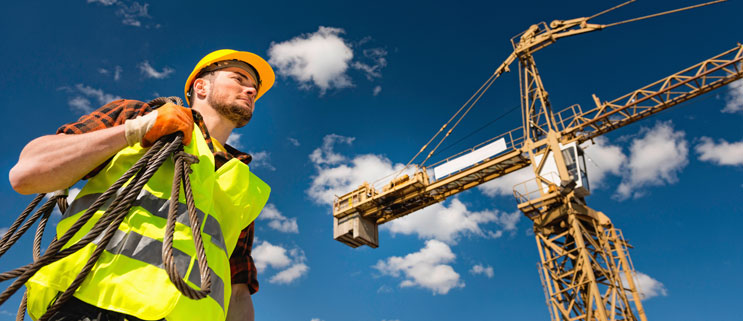 Crane Operator Training in essential for finding a Crane Job in California
Crane operator training in California is essential because the Golden State is one of a handful of states that require all operators to earn NCCCO re-certification every 5 years. Crane operators need to stay on top of their skills and any new regulations in order to remain constantly eligible for the over 8,000 high paying crane operator jobs in California.
How much can you earn in California? Crane operator training can lead to a very lucrative career for any individual. Entry level positions pay up to $39,000 per year while the average is closer to $54,000!
Crane Operator Training in California Made Easy
Nationwide Crane Training can make the certification and re-certification process easier so you can get on with your career and quit worrying about testing. Our dedicated Crane Training School is centrally located in Bakersfield, California and the course only lasts 6 days!
NCT has been in the business of training expert crane operators for years. We're a nationwide company that provides expert instructors, hands-on learning, and a guarantee like no other. Not only are our crane operator classes affordable – up to 20% less than the competition – each student is guaranteed to pass the written portion of their exams!
In addition, NCT training is flexible and can be adapted to fit your schedule. We can even provide equipment on which to train if you don't have — or don't want to transport — your own.
From signalperson skills to crane safety and beyond, NCT offers a variety of group and individual crane operator classes across California. Find the classes nearest you: call 877-NCT-CRANE or 877-628-2726 right now.
https://www.nationwidecranetraining.com/wp-content/uploads/2013/03/crane_training_jobs_in_California.jpg
321
743
results1
https://www.nationwidecranetraining.com/wp-content/uploads/2021/06/Nationwide_Crane_Training_NCT_logo.png
results1
2013-03-21 10:13:54
2021-05-16 16:24:07
Crane Training for Jobs in California